Where Technology Meets Excellence !
Empowering Transformation For Startups
And Fortune 500 Companies
Based in San Francisco, we're a digital transformation, AI/ML, Core Banking, Cloud Consulting and Blockchain,
Consulting Firm. We support startups and Fortune 500 companies, driving innovation, unlocking potential.
Center Of Excellence (COE)
Illuminating Remarkable Achievements and Transformations Through Our Valued Partnerships
Fintech
Payzz
Internet Soft's Payzz Remittance App Transforms Global Remittance with Currency
Read More
IoT
Brghtly
This case study examines how Internet Soft, San Francisco based leading software
Read More
Get the latest news, in-depth reports, analysis, and exclusive insights into our ever-changing world.
Leading organizations who've placed their trust in us, a testament to our commitment to excellence and client-focused solutions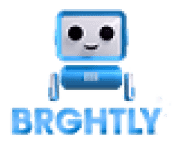 What Our Client Have to Say
Celebrating Client Success: Hear Direct Testimonials and Stories from Our Satisfied Customers.
Goliath Entertainment Corp
Over the past three years, 4SAND Industries Corporation was very pleased with the service provided by Internet Soft development teams and executive management.
Internet Soft offers a high caliber of resources skilled developers and QA engineers. I recommend Internet Soft
I would highly recommend Internet Soft for Fintech resources.
Have been working with Internet Soft for a decade now. Internet Soft is a process-oriented company.
Discover Our Global Reach: Explore Our Presence Around the World and Our Commitment to
Excellence in Every Location.
Want to be a part of
Internet Soft
We are always looking for a talent
Leave a message here and we shall connect with you to discuss your digital needs.
AI/ML
Advances in sensors and artificial intelligence (AI) are helping millions detect blood pressure, and health
Read More »
AI/ML
Today, Nearly 35 percent of businesses use artificial intelligence (AI), and about 42 percent are
Read More »
Digital Transformation
The Internet of Things (IoT) continues to put the world on a new edge. IoT
Read More »